3 Reasons
Why CORAS is the best and most effective optimisation solution on the market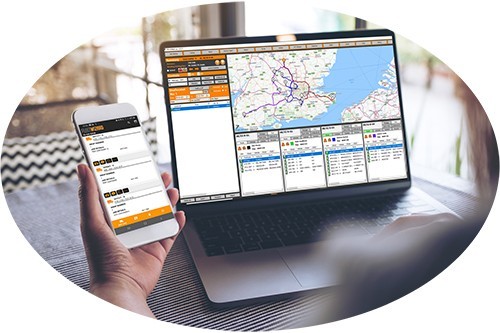 We released this product to market based on conversations with customers from a vast range of industries. From groceries to car delivery companies, airline freight to waste removal and building supplies.
All these industries face different obstacles. However, common to all is the need to streamline processes, lower transportation costs, reduce planning hours, and improve customer experience.
These are 3 reasons that have surfaced and the reason why CORAS is the best and most cost-effective route optimisation solution on the market.
1. The Pricing Model
We offer pay as you go with a short-term contract. No large up-front capital expenditures for hardware and software. Our pricing models is therefore suitable for all size companies from 5 vehicles to 500 vehicles – unlike most of our competitors. We will not be beaten on price.
CORAS pays for itself. Customers can see a return of investment within a couple of months after installation because of less miles, increased deliveries, less resources used and greater utilisation of existing assets.
It is a low-risk investment, there is no need to change your current systems. Import jobs, export plan. We are happy to let the software do the talking.
We believe CORAS reduces your resource costs by 20%!
2. Features
CORAS offers the most advanced route optimisation technology available with an array of features. The chief designer is a mathematical genius who programmed sophisticated algorithms that produce efficient and reliable routes, at speed. It is completely parameterised,
……By vehicle capacity
……By least miles cost
……By Activity
……By Depot
……By Driver's Working Hours
and uses live order volumes and delivery time windows.
FW POD, our Electronic Proof of Delivery (ePOD) app can be added, giving you the benefits of real-time ETAs, tracking, live reporting, configurable daily vehicle checks and photo capture. Perfect for businesses who want to run a paperless operation and free up resources for proactive customer service and management.
3. Our Team
Last but very much not least, the FleetWizard team.
Our employees, who develop, implement and support CORAS consist are not only software and mathematical experts with a vast array of languages, but industry experts, but industry experts, some of which have come to us from Finland, Poland and Australia and have worked at Eddie Stobart, DHL, and Wincanton.
Last but not least our Chairman who co-founded RiskDisk, growing that business to support almost 20,000 businesses before being bought by Experian. His success was delivering product-based function-rich solutions that are flexible, scalable, and cost effective.