Refrigerated Delivery Services Limited
By far the easiest to use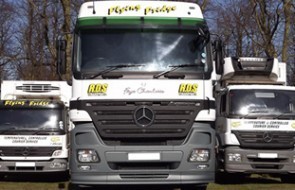 I first saw the system at the Commercial
Vehicle Show at the NEC Birmingham early 2008.
Our MD Mr Richard Herberts and myself had traveled to the show to specifically look at software systems that would automate our current paperwork system to electronic signatures, PDA handsets, and online customer booking.
We looked at several systems in detail and chose MSA as being the most comparable system to the way we already worked and also by far the easiest to use.
Our admin time has been significantly reduced and our response to customer queries regarding delivery times and signatures, is now instant (instead of having to wait for the driver to return to base!). The tracking ability of fleet is also very useful in locating any one of our 45 drivers and deciding which vehicle to route to a particular job.