Let our partners do the talking
Case Study

Taken from the Jotika Software for Glass Blog:
"Enhanced automation has been key for the industry and many glass producers have asked for help with improved automated and paperless delivery as well as the digitising of their office paper workflows.
In particular (as people don't have to be close to each other), automation helps organisations deliver t heir services in a Covid secure way.
One particular client example of where Jotika has increased IT infrastructure is for Morley Glass and Glazing. We installed Morley a new routing and optimisation proof of delivery system. This significantly improved their routing process and enabled them to move to paperless (but fully trackable) product delivery, including delivery ETAs.
Also, with increased working from home, our integrated software systems have enabled client employees to be on the same page, even though they may be working from different locations.
Welcoming new friends
We have been pleased to forge new relationships and provide solutions to seven new clients in 2020.
We've taken on new accounts right across the UK and also in Australia. We have also focused on development for existing clients in New Zealand and Saudi Arabia."
Extra Benefits, when integrated with Jotika Software for Glass
:
Easy pick and allocation of items, ready for each stillage/rack/destination
Stillage loading by barcode to ensure On Time In Full (OTIF) deliveries
Route optimisation and interactive MAP feature; plus quick reference integration to Google
Full delivery data with electronic 'sign for' and receipt. Drivers can also submit evidence photos via their mobile phone
Full stillage management (drop, use and reclaim) with GPS coordinates
Complete and easy-read delivery notes and reports, ready for invoicing
In-built vehicle safety checking (pre and post delivery) helps users confirm to the national FORS Fleet Operation Recognition Accreditation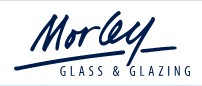 Morley Glass & Glazing has invested in new software to optimise the dispatch and delivery of its popular Uni-blind sealed units with integral blinds inside.
The company, which makes thousands of deliveries across the UK every week, has introduced Fleet Wizard automated route planning to all 26 of its delivery vehicles. The software gives Morley Glass & Glazing a clear visual of its weekly orders nationwide and enables the company to carry out easy load planning for vans that takes into consideration both location and load capacities, helping to save both time and fuel.
With Fleet Wizard, Morley's planners and dispatchers simply load data into the software's easy-to-use dashboard which then automates multi-depot, multi-route, multi-drop scheduling. Optimal trips are created, and resources assigned in a fraction of the time needed for a manual planning process.
Ian Short, Morley Glass & Glazing managing director said: "In the past, route planning could be a very time consuming and sometimes arduous task, but this new software has allowed us to further revolutionise our production process.
"Fleet Wizard has now been integrated with the rest of our glass management software, so our team is able to completely trace jobs from the moment they're ordered right up to delivery. It also gives our customers an easy way to track their order, and even sends them accurate ETA emails that allow them to better plan their own production around their order's arrival."
To make the most of the vans, and prevent them from returning empty, Morley Glass also offers customers a free glass collection service. Any post-consumer glass that customers return to the Morley site is turned into cullet in the company's glass crushing machine before being sent to Saint-Gobain for use in new float glass.
For more information visit our wesbite www.morleyglass.co.uk or the Morley Glass YouTube page Here