Floral Delivery Solution
Our cloud-based Floral Delivery Solution offers a simple streamlined web-based delivery product and mobile phone app to get your data organised and under your control.
No more spreadsheets, a reduction of working hours, the elimination of errors and the display of your data in real-time.
Our case study and example is based on a flower delivery operation with integration to the Interflora ordering system.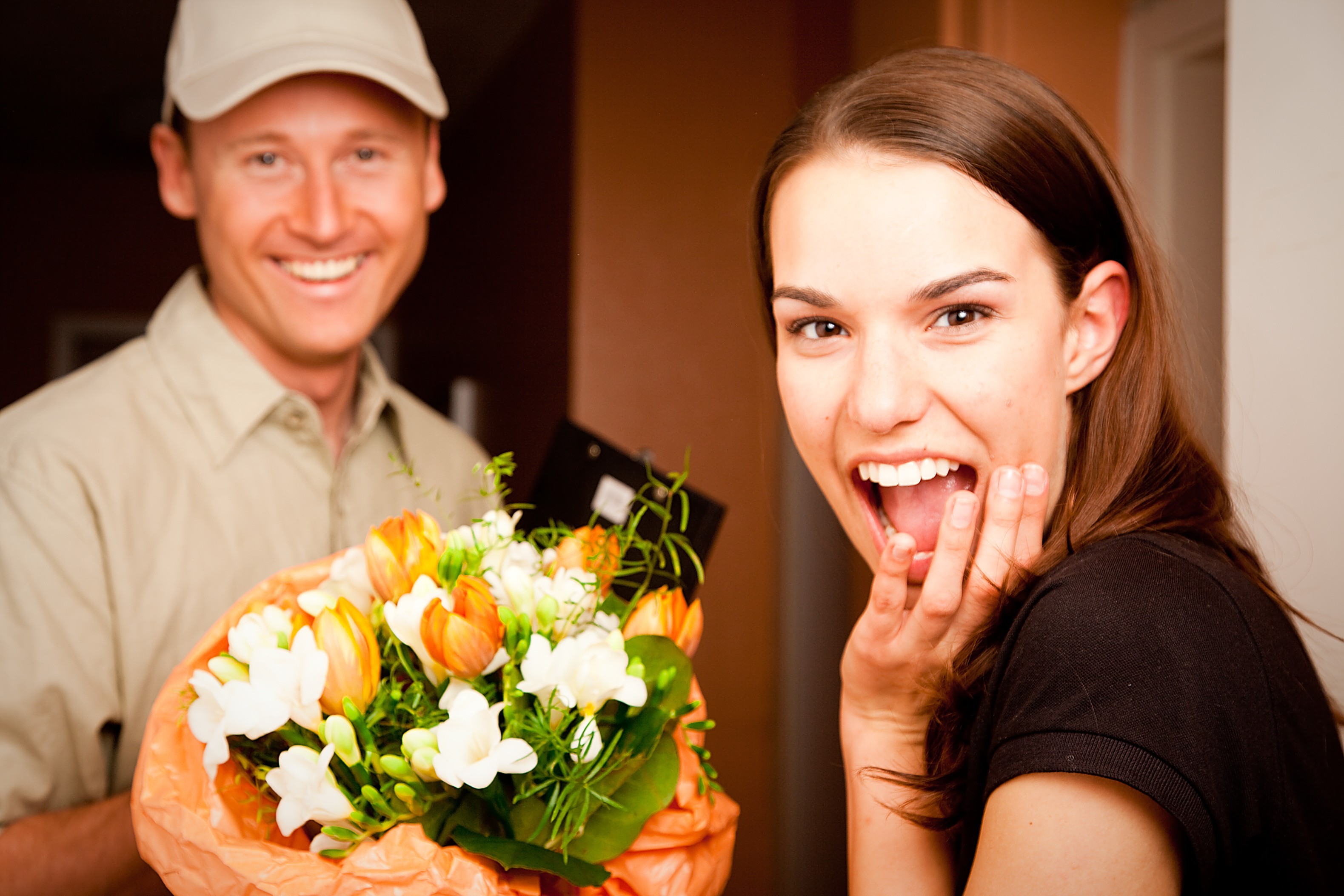 Features – Flower Delivery Solution

Integrated with Interflora Rose Gold so orders come in automatically and Interflora get real-time updates automatically

Ability to add your own orders

Professional delivery app on the mobile phone capturing signature and also photos when order is left in a safe place

Record notes when leaving orders with the neighbours

ETA emailed to customer, second email sent confirming delivery details after delivery

Optimise delivery route on the website or scan and optimise on the mobile phone app on the go

Track delivery driver

Failed deliveries go on hold until re-planned for next delivery attempt. Any notes are kept throughout
Benefits – Real bottom line impact

Elimination of paperwork and errors reduces costs

The work in preparing and loading deliveries is halved by scanning the barcodes with your mobile phone app

Automated, optimised planning means less work, more deliveries per run and lower cost routes – consistently

Status reports to Interflora are automatic, real-time, error free and save the cost and time involved texting

Staff have instant access to the real-time status tracking of every order , ensuring control of service delivery.

Customer complaints are easily resolved with photos showing what was left where and when

All staff are more effective and accountable making management easier.

Customer communication is hugely improved, increasing satisfaction with your service. Elimination of errors means mistakes aren't made with customer deliveries

Stress-reduction – The problems posed by massive peak load times are reduced and become manageable without stress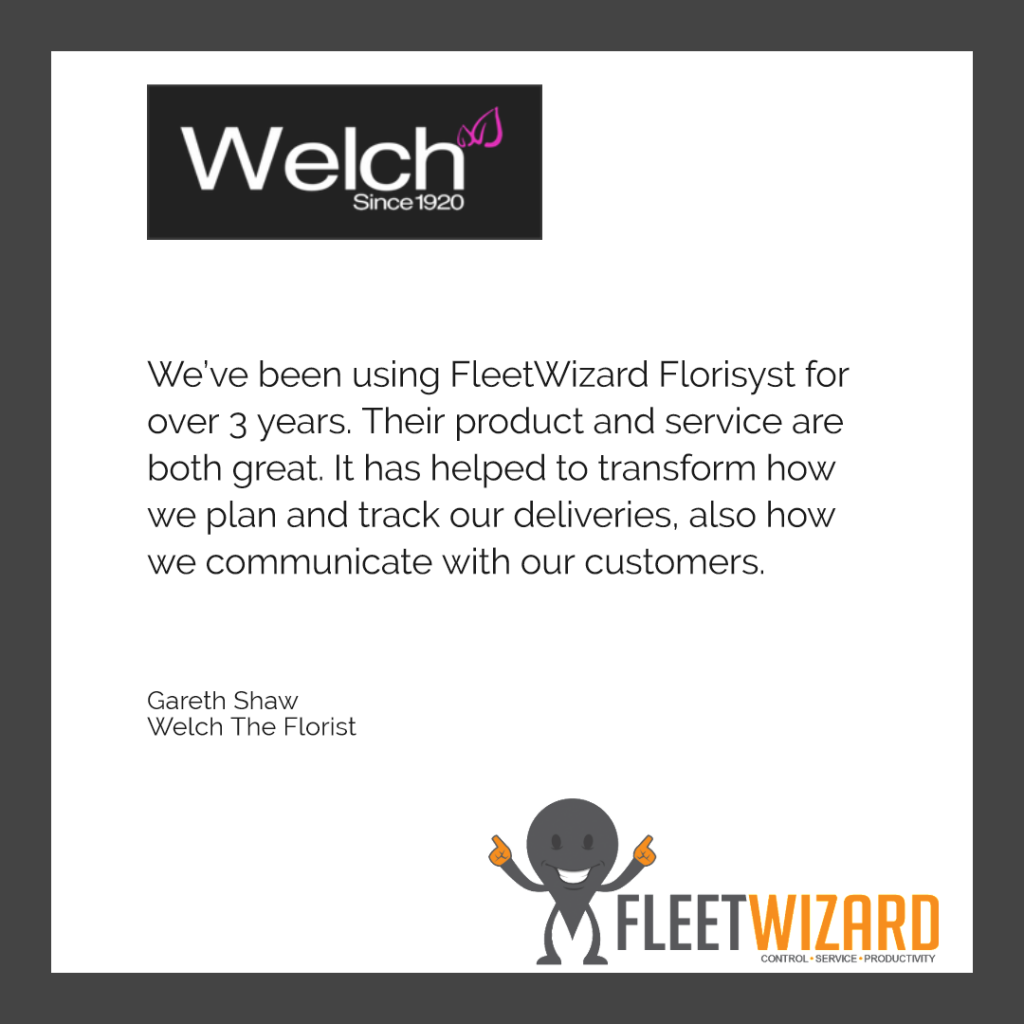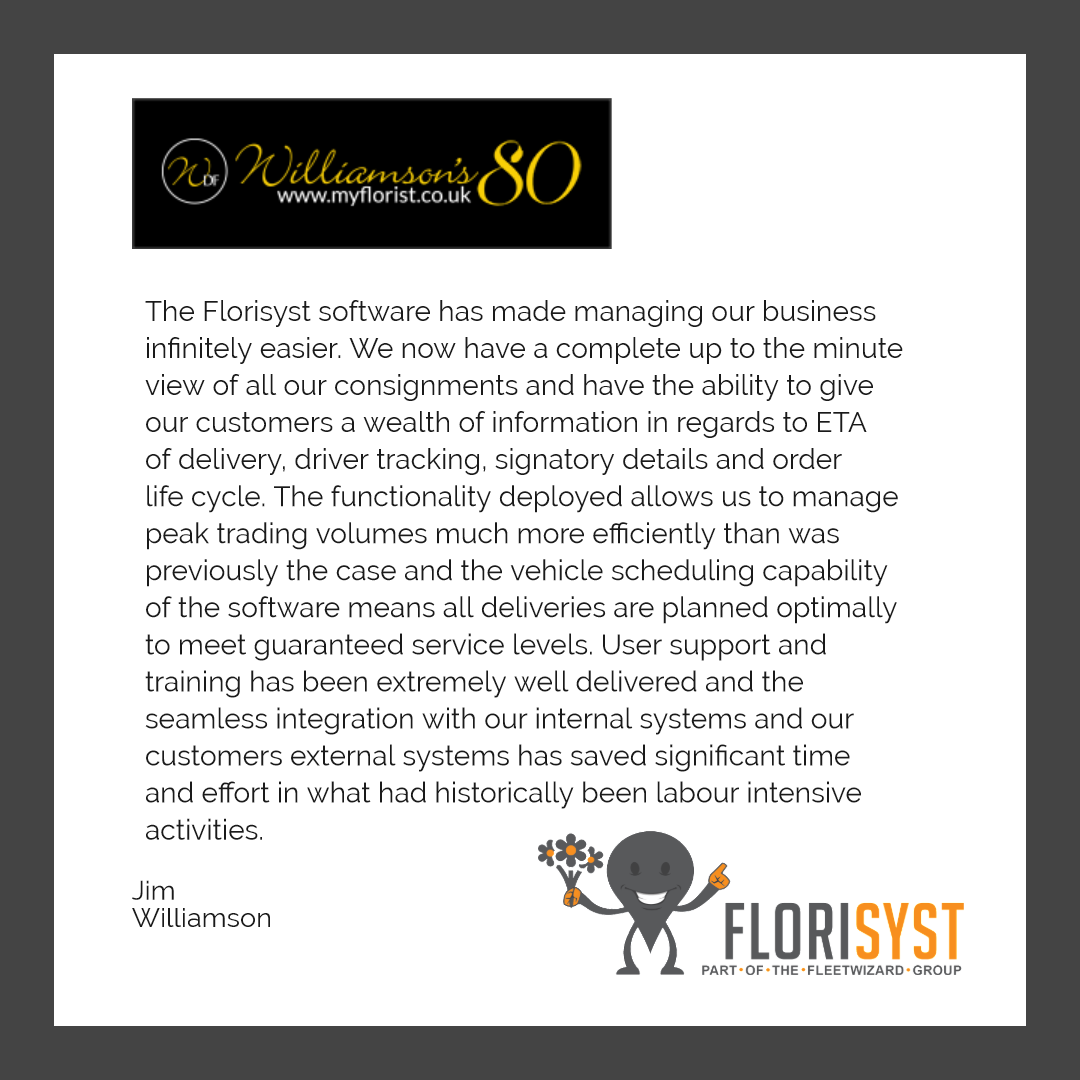 News!
We have launched new website for our flower delivery software, you can access it here>>