Home Delivery Solution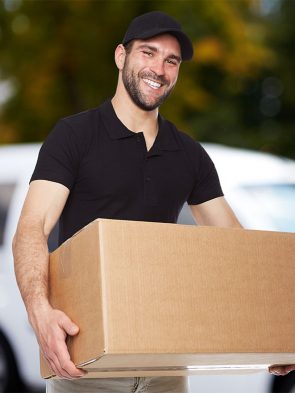 The FleetWizard Home Delivery Solution offers a fully functional web based product for running your transport operation with ease.
Efficient plans are complemented by affordable and adaptable components that enhance customer satisfaction.
Features – Home Delivery Solution

Import/Export for master data, orders and loads

Pre-departure vehicle checks

Add/Edit jobs

Auto status update during order life cycle

Single round optimisation – you set the rules- the program does the rest

Non-Conformance capture

Journey data captured in real time via optional mobile working application

Invoicing & Reporting

Link to Sage for financials
Benefits – Real bottom line impact

Less miles, reduced carbon footprint

Less resources and greater utilisation of existing assets

You can plan ahead of time

No need to change your current systems

Enhanced customer service

Invoicing more than 'facilitated at completion'. Produced on site with actual quantity, eliminating disputes
As the system is modular, you can add the Mobile Working application and/or Customer Web Portal to your solution:

Customer Web Portal
The CWP is a "one stop shop" for customer service operatives and your clients where a myriad of information is available at your fingertips. Fed in real time by our other applications the CWP provides the most accurate and concise view of order progress to ensure your clients are up to speed.
Features 

Profile and password driven

Deployed using your livery & logos

Add/Edit jobs

Route / Job tracking allows you and your customers to see progress against a plan

Information on orders available in real time

Digital images relating to order events which can be emailed / downloaded to your device
Benefits 

Less incoming calls from customers as they can access the information on the portal

Discrepancies / claims managed more effectively

The portal provides another 'shop front' for you

Time & money saved
Discover Mobile Working Applications>>