Food and Beverage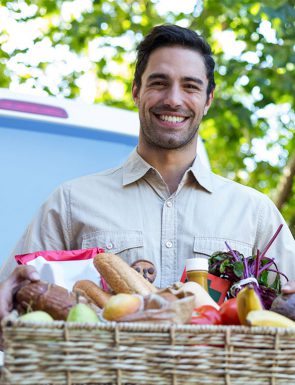 Our offering for Food and Beverage sector comprises of a functionally rich end to end ERP type solution.
Different departments in the business can work seamlessly together, executing all tasks in the supply chain from procurement, sales, warehousing and distribution.
This is a solution to help your company boost productivity, improve asset utilisation, increase margins, ensure product integrity, communicate in real-time and maximise customer retention and service while, ultimately, growing your business.
This is achieved by a combination of our TMS, WMS, EPOD and CORAS as an integrated package.
Features – Food and Beverage

Purchase order processing and WMS providing stock levels and costs in real time

Sales order pricing with numerous band/tariff options

Comprehensive cost management functionality for procurement and distribution

Automated route scheduling or Drag & Drop via CORAS

Vehicle management and maintenance records and schedules

Detailed non-conformance functionality e for job and product allowing a complete audit trail against any consignment

Invoicing, POP & Credit notes with automated emailing

Seamless interface to accounts software
Benefits

A One stop shop for distributors minimising system expenditure

Ensuring deliveries reach their destinations within designated time windows

Real-time statuses

Increased capacity Utilisation

Increasing Productivity/Lowering operating costs

Reducing fuel costs without compromising quality of service

Maximise existing resources while minimising the impact of delays and exceptions on route

Easier to manage claims for missing and damaged deliveries

Accurate cost of sales available for analysis
Warehouse Management System
The WMS for Food & Beverage industry offers full inventory management functionality and will allow you to manage flow of product into and out of your warehouse. Stock holding, transaction history, allocation, picking and despatch functions can all be governed via this easy to use system.
Features

Integration with ERP/ Manufacturing Systems

Links to Fleetwizard TMS ensure despatch management is robustly controlled

Movement Calendar showing all arrivals / departures expected from warehouse

Stock can be automatically allocated to an order based on varying criteria; best before date, age, batch number etc

Paperless operation achievable using barcode scanning application
Benefits

Better demand planning

Balanced inventory

Reduce waste
Discover Mobile Working Applications>>