Waste Management

FW Waste is a Waste Management Software product designed around the concept of contractual waste removal arrangements, efficient transport planning and scheduling of routes, jobs, and collections. By affording the user various means of managing daily/weekly activity, workload can be efficiently managed, ensuring customer satisfaction.
Daily/Weekly collection schedules can be created with touch of a button and contract balances easily reviewed and updated. Automatically generated, scheduled work orders can be assigned vehicles, work force, materials capacity and designated into sequence for completion. Further refinement can be optimised then tracked by integration to multiple onboard devices. Completing jobs and utilising assets to ensure timely and profitable execution.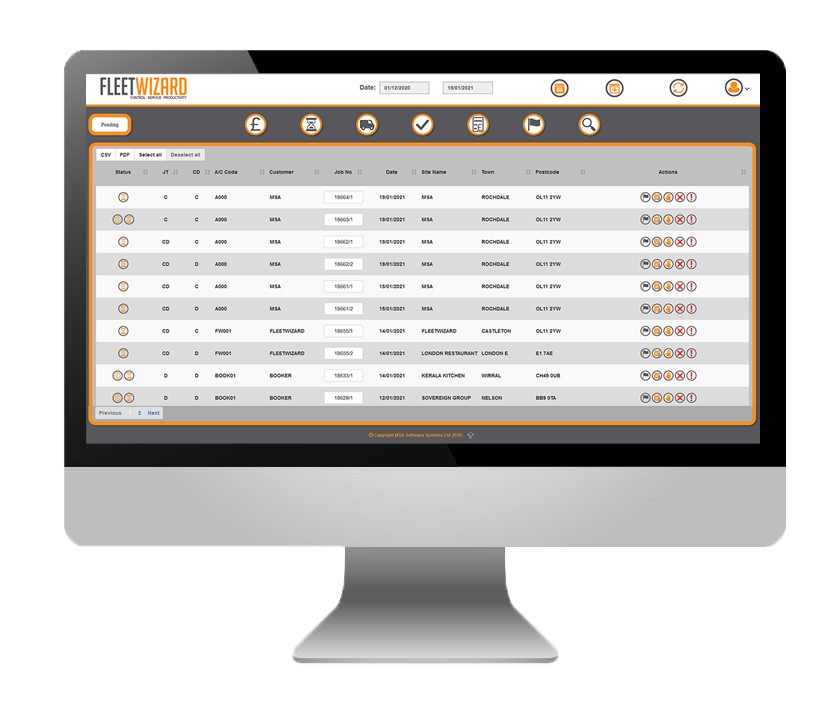 Delivering extensive control over in house or subcontractor waste logistics and recycling materials planning processes. Manage multiple hazardous and non-hazardous material types from collection to recycling, refurbishing, reprocessing, safe disposal, and production processes. Manage inventory and value for profitable sales of finished goods.
FW Waste has designed the Waste Management Software product to plan, instruct and track subcontractor waste transport activities in real time. Master data and work order deliver the instruction to the vehicle team for execution, connecting and tracking vehicle activities, operators, and on-board devices. The disposal order confirms materials destination, cost, and weight for automated integrated accounts payable processes in finance and accounting.
FW Waste will provide a full waste collection and disposal-recycling service with all the audit documentation that ensures you meet the legal and environmental regulations on disposal of your waste.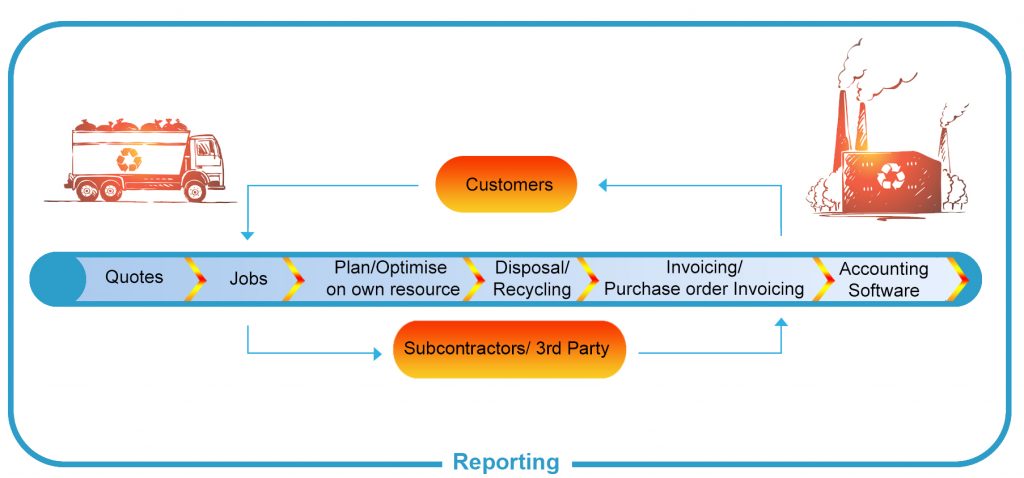 Features


Create schedules for regular collection items & generate bulk collections based on the required frequency

Create Jobs Manually, by Excel import, stored template, repeat job function or schedule

Orders to invoice capability

Create contracts for your regular customers and maintain balances

Automatically email ePOD on completion

Email invoice with ePOD or Scanned in POD attachements
Automatic POP creation for purchasing and subcontractors

Purchase order processing & Invoice reconciliation


Plan Jobs with drag and drop or Optimise Routes

Store key reminders, like tax, MOT, and service dates against your vehicles and receive notifications
Customer Web Portal


Subcontractor Web Portal

Complete audit trail against any contract and consignment
Export to accounts packages, Xero, Sage, and Pegasus Opera


Consignment notes generated and emailed automatically at point of collection and tipping if mobile working is utilised

Track PDA and send out advanced email ETA notifications using FW POD our ePOD app.
Detailed non-conformance functionality embedded to allow

for complete audit trail against any consignment
Benefits

A significant cost saving by reducing paper and duplication

Improved management information – updates in real time, not at the end of the day

Administrators can define how issues are reported ensuring they comply with existing business processes e.g. missed collections

Information about services provided at specific addresses made available

A significant saving on accounts admin's time, increasing accuracy and improving cash flowe

Same day planning far more efficient seeing savings in staff costs and increased revenue/volume turnover through the fleet as a direct result

Delivering greater control, tracking, monitoring and governance in the field

Significant reduction in miles driven

Better utilisation of vehicles with associated reductions in carbon dioxide emissions

Easy Quarterly Hazardous waste reports to Environment agency
What our customers say: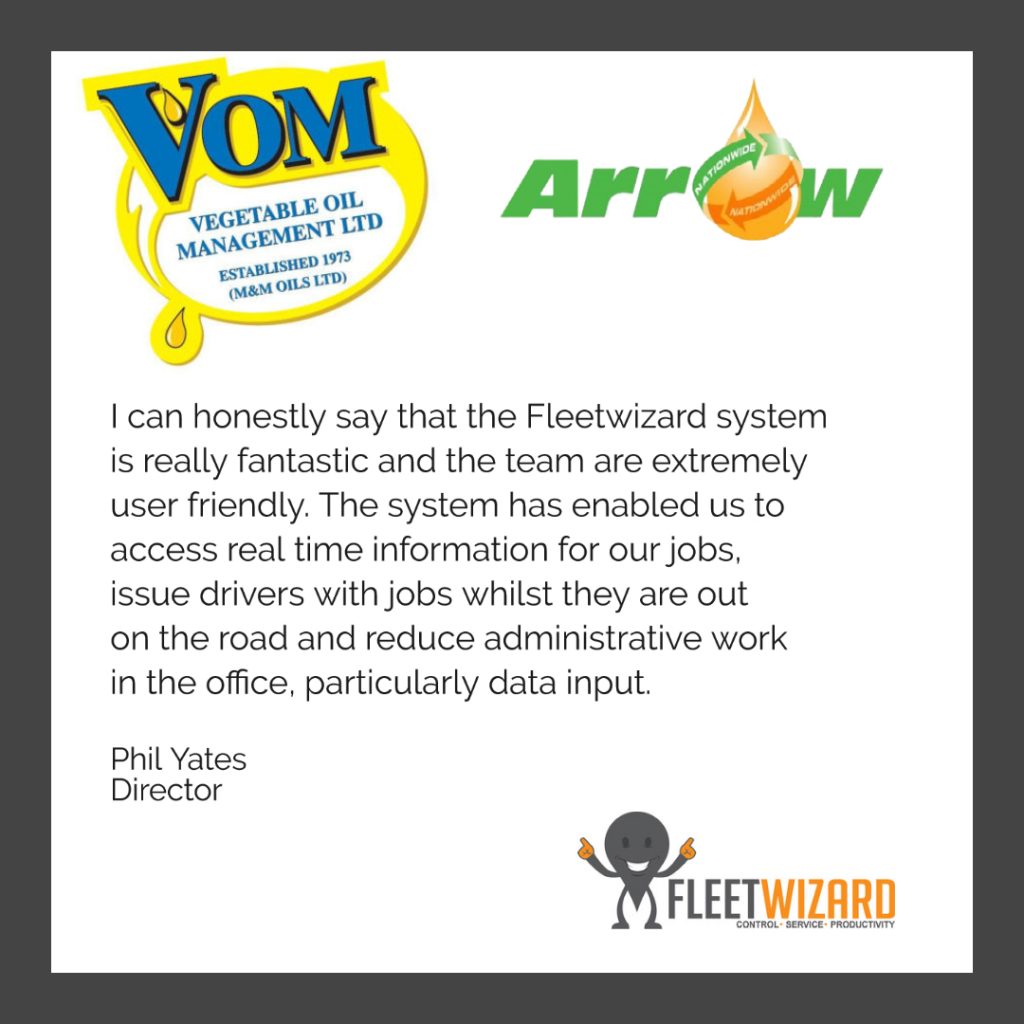 Read full case study for Arrow and V.O.M here>>