Zest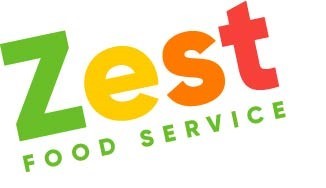 Case Study
Backround
Zest Food Service Limited are a Midlands based food service provider supplying fresh produce, prepared produce and ingredients to restaurant's, schools and catering companies across the midlands.
Zest and FleetWizard were introduced as part of a UK Innovate initiative to facilitate a step change in purchasing and distribution of perishable food products. The fundamental idea was that leveraging technology could assist companies in minimizing supply chain lead times and reduce waste.
Approach
The FleetWizard team worked with Zest to understand the challenges in the industry. Some of the major challenges were that many of their products had very short shelf lives, purchase price of products varied day to day depending on many external factors, orders were typically placed night before for next day delivery, delivery drops where not known until shortly before point of dispatch making route planning challenging, customer preferences where varied and extensive and challenging to manage across a growing team.
Several key factors where identified products must be purchased at the best price with the longest shelf life, sales price would also need to be adjusted to reflect the market availability of some products and the process from order through to customer fulfilment should be as simple and fast as possible.
Solution
The FleetWizard team built a system that helped alleviate the inefficiencies facing Zest. Initial focus was on moving the process to a fully electronic end to end process and giving the ability to update purchase and sales prices quickly across the range of customers. The system allows users to quickly create orders, reviewing previous order history and preferences alongside the order enabling the customer service advisors to ensure customers' requirements were met.
To enable better purchasing and sales decisions key management information was made available, including value of sale(s) and purchase price(s). In addition to this, stock management was also developed to enable a more accurate view of stock levels and amounts required, so that the purchasing process became easier.
The development of a specifically developed mobile picking and loading application meant that warehouse operatives could carry out their tasks (checking off picks, entering weights and substituting products) without seeking instruction from the other members of the team. A further management dashboard was developed to allow an overview of picking progress to be seen through the night to enable decisions on where to prioritise effort in picking.
To enable electronic routing FleetWizard produced an automated scheduling tool that would help Zest optimally plan customer deliveries. This software considers vehicle capacity, customer time constraints and driver availability. The digitalization of the process enables Zest to have a more efficient planning cycle with the potential to reduce mileage and driver time based on previous planning methods, therefore reducing costs and the overall carbon footprint.
Finally, to bring the whole distribution cycle together FleetWizard have supplied FW POD, an Electronic Proof of Delivery (ePOD) solution. This allows the driver to carry out his vehicle safety inspection before starting his route, reporting, or noting any defects and capturing images where required. Once the check is complete the driver is presented with his daily workload and, utilizing the navigation app native to his device, is directed to his destination. Upon arrival products are checked off the vehicle and, where possible, a signature recorded from the customer. Should items be left in a safe place then an image can be recorded. Any customer discrepancy or non-conformance is recorded in the application, facilitating the resolution of any issues in an extremely timely manner.
In all instances any events captured on the application are fed back to the order management system. This greatly assists any investigations into customer service enquiries and reduces potential invoice queries.
All sales transactions can be invoiced, emailed to customers, and transferred in the accounting system.
The food and drink sector is growing by more than 10% per year according to Statista (before COVID), partly due to online opportunities for searching and ordering, seven days a week and 365 days of the year.
To further streamline the end-to-end journey of a customer order Zest and FleetWizard are collaborating on an integration with a leading B2B ecommerce solution. This will enable customers to create and manage their orders online.
Comment
Matt Gummer (Owner of Zest Food) said "The FleetWizard team have worked with us to understand our particular business needs and built a system suited to the food service industry. The system has enabled us to transform our business from a predominantly paper based process to a fully digital process from order intake through to picking and delivery. Our delivery drops and routes change daily, and the fleet system gives us the opportunity to quickly and efficiently manage our routes digitally. The system enables us to see picking progress, driver location and progress live so we can keep customers informed throughout the day."