CORAS Glass
Automatic routing and scheduling for CORAS Glass will create trips and assigns resources in a fraction of the time of a manual planning process. It is just as happy with big fleets as with small and deals with all loads or jobs and associated glass products.
CORAS Glass is highly flexible and configurable to your needs. Plans produced adhere to delivery time and location constraints, so you plan to succeed, thereby protecting and enhancing customer relationships.
You can use CORAS Glass to plan manually, and then optimize your routes. But the BIG benefits come from using automated delivery route optimization planning. Upload an excel/.csv file or, better still, take advantage of our Open API to integrate CORAS Glass into the heart of your operation. One such company who has taken advantage of this is Jotika, a leading developer and provider of glass software solutions, dedicated to the architectural glass industry, more about them at the bottom of the page.
The system automatically considers driver and vehicle availability, customer time windows and restrictions, historical traffic data and delivery prioritization during the route optimization process. You can be confident that the routing result is efficient, reliable, and achievable.
Vehicles, traffic, and customer conditions are constantly fluctuating, and last-minute changes are likely. CORAS Glass makes it easy to tweak the plans with drag & drop and re-optimise single routes.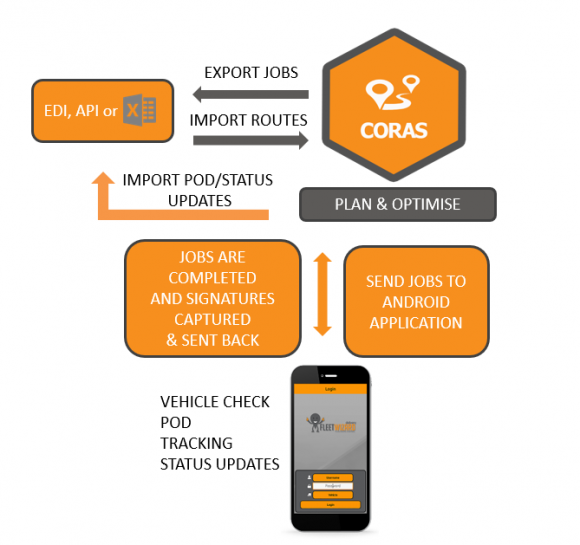 Once your routes have been optimized, push the plan out to your drivers with the addition of FW POD, our Electronic Proof of Delivery ePOD app. Real-time traffic information and tracking ensures that you know where delays happen and can stay on top of your game by reacting fast to the ever-changing scenarios.
Keeping your customers in the loop as to current delivery location and time of arrival is essential for many businesses. With FW POD you can proactively send out advanced email ETA notifications.
Using CORAS Glass is easy: Pay-As-You-Go; short-term contract; no large up-front cost; processing included. So, no risk. CORAS takes no holidays and doesn't get sick.
CORAS Glass is designed for easy installation and use to get you up and running quickly!
Features
Considers driver and vehicle availability, customer time windows and restrictions and delivery prioritization
You can plan ahead of time, by depot or vehicle
Variable planning parameters available for automatic routing
Re-optimise a single route or selected set of routes after manual changes
Track PDA and send out advanced email ETA notifications using FW-POD, our ePOD app
Detailed non-conformance functionality embedded to allow for complete audit trail against any consignment.
CORAS Automatic routing can be used with or without our user-friendly mobile application, FW POD. Discover more about our FW POD here.
Better route optimisation with FleetWizard and what3words>>>
What our customers say: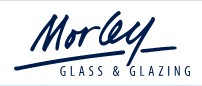 The company, which makes thousands of deliveries across the UK every week, has introduced FleetWIzard autonated route planning to all of its delivery vehicles. The software gives Morley Glass & Glazing a clear visual of its weekly orders nationwide and enables the company to carry out easy load planning for vans that takes inot consideration both location and load capacities, helping save both time and fuel. Read more>>