FW TMS (30+vehicles)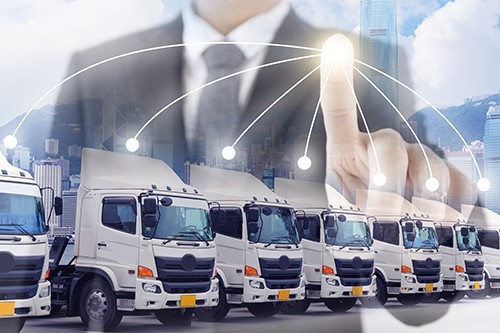 Our Transport Industry Solutions are in effect a system to suit your sector. Over the years we have built systems for specific industry sectors by working closely with each industry expert, resulting in purpose built robust systems that are meeting the challenges and requirements for each specific industry.
Fully comprehensive, scalable and able to support multi-site operations the system allows consignments to progress through a status driven life cycle from receipt of instruction to final invoicing.
This product is a derivative of FW Lite so has all its features.
Plus
Create & email quotations and stored template to turn into jobs seamlessly
Comprehensive tariff and fuel tariff functionality
CORAS Automated Routing & Scheduling
Barcode scanning of product or pallets, on or off Vehicles
Document Management Portal
Automatic Purchase Order creation
Subcontractors self-bill
Purchase Order processing & invoice reconciliation
Create schedules for regular collection items
Create contracts for your regular customers
Portable Bluetooth printers for on-the-job pods/invoices
Order import API
WMS functionality including Stock/Pallet Management
Driver Absence and Holiday Planner
Vehicle VOR Planner
Revenue by Customer board
Revenue by Driver board
Revenue by Vehicle board
Route Profit / Loss Analysis
Comprehensive set of Reports (60+)
As the system is modular, you can add the FW POD our Electronic Proof of Delivery (ePOD) application, FW CWP our Customer Web Portal and/or FW SWP our Sub-Contractors web portal to your solution:
Customer Web Portal
The FW CWP is a "one stop shop" for customer service operatives and your clients where myriad of information is available at your fingertips. Fed in real time by our other applications the FW CWP provides the most accurate and concise view of order progress to ensure your clients are up to speed Read More>>
SubContractors Web Portal
The FW SWP is a web portal for subbies and agencies where they can view and accept work instantly. With FW POD they can instantly feedback information or manually update. Never miss information again.