Aggregates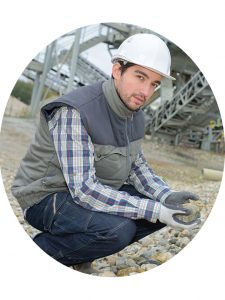 Any facet of the bulk transportation of aggregates can be accommodated by the FW Aggregates solution. Employing a variant on our TMS the software caters for many types of bulk movement from Skip-hire, supply & deliver to waste away and bulk order call off and return loads.
Product and resource costing mechanism ensure you understand the cost of service and supply and as with all our software numerous rate tables are available to allow calculation of your revenues and facilitate invoicing upon completion. Resulting in significant returns in materials operations, logistics and accounting and financial processes.
Also in common with our other solutions real time information and tracking data can be obtained if the FW POD is deployed.
Features

Job booking catering for all industry job types eg. Waste Away, Skip-Hire, Supply and Deliver, Bulk Deliveries & Return Loads

Create & Email Quotations and turn into jobs seamessly

Orders to invoice capability

Automatically email ePOD on completion

Email invoice with ePOD or Scanned in POD attachments

Comprehensive tariff and cost management functionality

Planning can be drag & drop or map based with operational constraints

Store key reminders, like tax, MOT, and service dates against your vehicles and receive notifications

Track PDA and send out advanced email or SMS ETA notifications using FW-POD, our ePOD app.

Complete audit trail against any job

Export to accounts packages, Xero, Sage, and Pegasus Opera

Purchase order processing & invoice reconciliation

Scanned document module e.g., PODs, weighbridge

Optional Bluetooth portable printers for on-the-job pods/invoices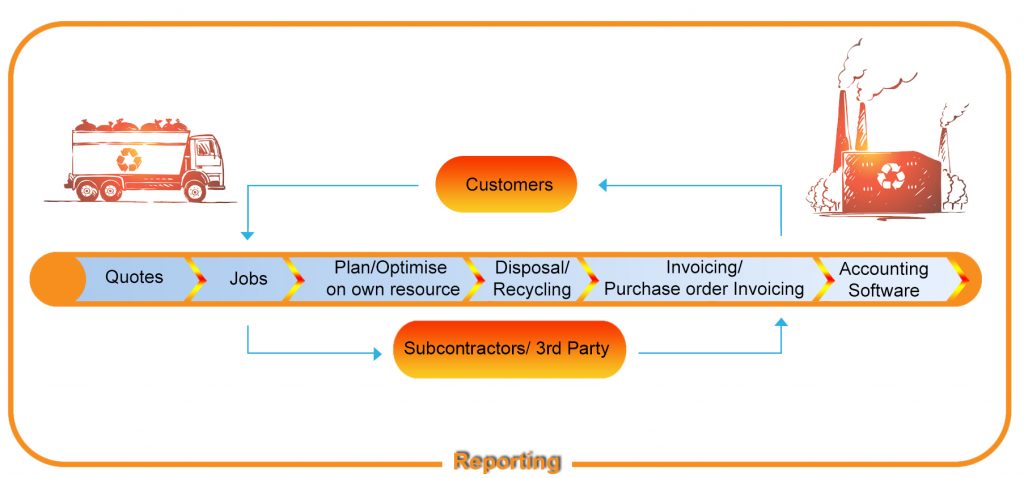 Benefits – Real bottom line impact

System designed for aggregates industry's needs and requirements

Portable printers allowing for instant, accurate cash invoices/paperwork

Increased accuracy and efficiency through fast, secure electronic data management

A significant saving on accounts admin's time, increasing accuracy and improving cash flow

Same day planning far more efficient seeing savings in staff costs and increased revenue/volume turnover through the fleet as a direct result

A significant cost saving by reducing paper and duplication

Convert agreed quotes to jobs with minimum of effort

Cost management & analysis for whole supply and sales process

Improved safety,compliance and efficiency through mobile working and built in industry functions

Improved cash flow thanks to earlier confirmed collections/deliveries enabling earlier billing

Work with a vendor that understands your industry